BOARD OF DIRECTORS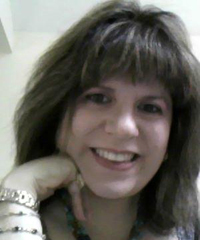 Janice Leahy-Daniels, Chair, OIKOS Software, Inc. www.OIKOSsoftware.com Manchester, NH 03101

Ms. Leahy-Daniels is the founder and inventor of OIKOS Software, Inc. She has over 25 years of financial expertise. Her extensive experience ranges from public accounting, publicly owned billion dollar multi-national companies to small privately held companies. She excels in the areas of tax, treasury, finance and international trade. She architected, developed, and strategically implemented tax, treasury and trade departments from the ground level up. She championed practical and strategic initiatives which benefited the bottom line, thereby improving company performance. Ms. Leahy-Daniels has been a featured lecturer at several universities, including Harvard Business School and is a member of Southern New Hampshire University's International Finance advisory Board. She was a former executive director on the Board of the New Hampshire International Trade Association (NHITA).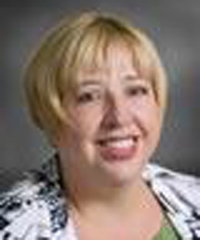 Tammy Ghanem, MNC Chief Legal Counsel - Chief Legal Corporate Counsel, Dassault Systemes Simulia Corp. www.3ds.com Providence, RI. 02909


Tammy Ghanem has over 20 years experience as in-house legal counsel in various multi-national high tech companies. She is currently the Chief Legal Counsel for Dassault Systemes Simulia Corp., a Dassault Systèmes brand that delivers a scalable portfolio of Realistic Simulation solutions including the Abaqus product suite for Unified Finite Element Analysis.  She is responsible for global support of all legal matters related to corporate governance, commercial contracts, litigation management, intellectual property, mergers and acquisitions, employment issues, and real estate. Prior to joining SIMULIA, Tammy was Senior Counsel for GSI Group, a publicly traded company focused on manufacturing laser equipment and motion control systems. She has also held senior corporate counsel roles at EMC, Data General, Object Design, and Stratus Computer. Tammy holds a B.A. from the College of Wooster in Ohio, and a Juris Doctorate cum laude from Suffolk Law School in Boston.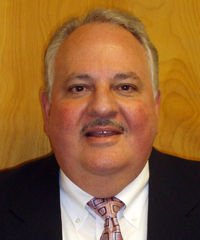 Nino Federico, MNC Sr. VP of Global Ops - Retired Senior Vice President of Global Operations and Factory Services at Veeco Instruments, Inc. www.veeco.com Plainview, NY 11803


As the Global Operations Manager for Veeco, Nino is responsible for the output of seven factories in the US and Singapore, including all Supply Chain and Quality Assurance activities. He has over 26 years of experience in Operations with proven skills to ramp manufacturing to $1B in a little over a year, while executing aggressive out sourcing strategies, creating variable cost models and maintaining lower fixed cost. In his earlier experience, has Managed global Service Operation with a track record of generating customer satisfaction and services revenues. He has been in the capital equipment business his whole career serving the semiconductor and test industries. He holds degrees in Electrical Engineering and Operations Management from Benjamin Franklin Institute and Northeastern University, and a recent graduate from the Harvard Business School's General Management Program.
Thomas Swain, CFO MNC - Financial EVP and Former High-Technology CFO & Treasurer, Massachusetts & Florida.


Key experience includes over five years as Chief Financial Officer of a technology based, multinational public company; four years as President and CEO of a high technology company backed by venture capital as part of a career with over 40 years of financial management experience. Experience ranges from smaller start-ups to multinational companies, generally with focus on high technology manufacturing operations. Much of his experience has been in challenging business environments requiring restructuring with major changes to international and domestic operations including critical business process improvement. Responsible for several acquisitions, divestitures and operational expansions which included China, the PACRIM and Europe. Strong experience in planning and strategy development, systems and process development.