ADVISORY COMMITTEE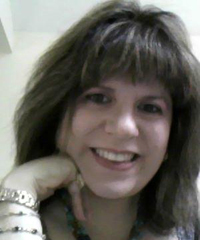 Janice Leahy-Daniels, CEO, OIKOS Software, Inc. www.OIKOSsoftware.com Manchester, NH 03101

Ms. Leahy-Daniels is the founder and inventor of OIKOS Software, Inc. She has over 25 years of financial expertise. Her extensive experience ranges from public accounting, publicly owned billion dollar multi-national companies to small privately held companies. She excels in the areas of tax, treasury, finance and international trade. She architected, developed, and strategically implemented tax, treasury and trade departments from the ground level up. She championed practical and strategic initiatives which benefited the bottom line, thereby improving company performance. Ms. Leahy-Daniels has been a featured lecturer at several universities, including Harvard Business School and is a member of Southern New Hampshire University's International Finance advisory Board. She was a former executive director on the Board of the New Hampshire International Trade Association (NHITA).
Paul Hallee, CFO Privately Held Co's - CFO, Sand9 Inc., www.sand9.com, Cambridge, MA 02139
Paul Hallee is Sand 9's Chief Financial Officer. He brings to the company more than thirty years of experience in finance and operations at established and venture-funded technology companies. Prior to joining Sand 9, Paul served for four years as Chief Financial Officer at VBrick Systems, a later-stage video-over-IP networking company. Paul helped VBrick raise additional equity and debt financing to fund expansion into new market areas, which included a program to evaluate and acquire related companies. Before that, Paul was CFO with Boston-Power, where he helped manage the company's early presence and manufacturing capacity in China. Paul also served as CFO for Sandburst Corporation, which was acquired by Broadcom in 2006. Earlier in his career, Paul served as CFO at FutureTense, where he was central to directing the company's sale to Open Market. Paul also held executive positions at Cognio, iConverse, Gotuit Media, WSI Corporation and Gould Electronics. He holds a BS in Accounting from Bentley University and an MBA from Babson College.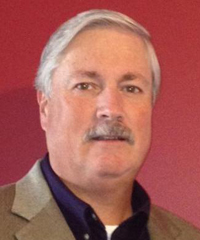 Dan Sullivan, VP of Finance & CFO, TruTouch Technologies Inc., http://tttinc.com Albuquerque, NM 87102
Dan has a wealth of experience as CFO in venture backed, entrepreneurial hardware and software companies. As a senior executive, in the roles of CFO/COO/CEO, Dan has led all aspects of finance and administration, equity raises/debt structuring, manufacturing, establishment of international subsidiaries, mergers and acquisitions and legal and contracts, Most recently, he was CFO for Marathon Technologies where he raised over $20M in debt and equity with the eventual sale of the company to Status. Prior to Marathon, Dan was CFO for Phyflex Networks which was he sold to Ciena Corp, and Sand Video, which he joined pre-revenue and helped grow the business successfully before it was acquired by Broadcom.  Previously, he was CFO and EVP of Operations at NetSilicon. During his tenure at NetSilicon, he led the successful spin out of the company from its parent, managed their S-1 filing for their IPO and then its eventual sale to Digi International, Inc. Earlier in his career, he spent a number of years in senior finance positions at Telebit which was sold to Cisco Systems and Apollo Computer. He holds a B.A. in Biology from Merrimack College and an MBA from Southern New Hampshire University.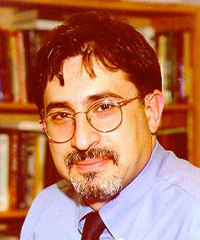 Bulent Aybar, PHD International finance/economist SNHU & Harvard - Professor of International Finance, Southern New Hampshire University www.snhu.edu , Manchester NH & Harvard University, Cambridge, MA
Dr. Aybar's main teaching and research interests are in international finance, risk management, emerging markets and behavioral finance.  His current research interests include emerging capital markets, emerging market multinationals, international mergers and acquisitions and risk management. His doctoral level teaching focuses on seminars in International Finance and Emerging Markets.
Dr. Aybar is an active researcher and frequent participant in academic and professional forums in his field. His most recent publications appeared in Journal of International Business Studies, Emerging Markets Review, International Review of Financial Analysis, Multinational Business Review, Journal of International Public Administration and Journal of East-West Business.  Dr. Aybar is a member of Academy of International Business, Global Finance Association, Multinational Finance Society and American Finance Association.  Dr. Aybar is on the editorial board of Journal of Asia Pacific Business and regularly serves as a referee for journals such as Global Finance Journal, Multinational Finance Journal, Thunderbird International Review and Emerging Markets Review. Dr. Aybar is also an Executive Board member of New Hampshire International Trade Association and is actively involved in international executive development programs and a range of consulting activities in US and Europe.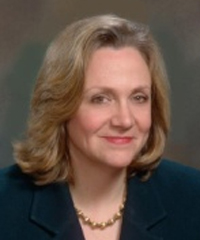 Shannon O'Brien - Principal of the O'Brien Group

Shannon O'Brien, providing strategic advice to early and growth stage technology companies and is the Co-Founder and President of BeeDoo Cloud Services.
Shannon O'Brien is the former State Treasurer and Receiver General of the Commonwealth of Massachusetts. As Treasurer, she founded the Money Conference for Women, a financial literacy program and was the Chairperson of both the Pension Reserves Investment Management Board and the Massachusetts State Lottery. Elected at age 27 to the Massachusetts Legislature, she served 3 terms as a State Representative and one as State Senator. Ms. O'Brien made history as the first woman to serve as State Treasurer and again in 2002 as the first woman nominated by a major party for governor. A graduate of Yale University and Boston School of Law, she also worked as a litigation associate for Morrison Mahoney and Miller in Boston. Ms. O'Brien has served on a number of corporate and not for profit boards. In 2008 she was appointed by New York Comptroller Tom DiNapoli to chair the Pension Reform Study Commission for the New York State Common Retirement Fund.
Charles D. Winston - Mr. Winston invests and advises small growing businesses both in high technology and commercial venues.

From 1988 through 2006, Mr. Winston was Chief Executive Officer, President, and a Director on the Board of GSI Group, Inc. a global corporation with approximately $300 million in annual revenues. He directed the strategic development of the Company from a small components manufacturing business to a global provider of high technology laser-based systems for advanced manufacturing in the semiconductor, electronics, medical, automotive and aerospace markets. In 1995, Mr. Winston led the successful IPO of the predecessor company, General Scanning, in which he had been one of the principal owners.
Between 1985 and 1988, Mr. Winston was a management consultant. As acting CEO, he directed the successful turnaround of two high technology companies.
Mr. Winston served as a Senior Vice President and Corporate Officer at Federal Express Corporation from 1981 through 1985, responsible for the voice and data telecommunications infrastructure to support the Company's worldwide growth.
From 1978 to 1981, Mr. Winston was Vice President, Marketing and Acting General Manager, at AM International, responsible for worldwide sales and marketing of the Reprographics Group operating in nineteen countries with aggregate revenues of $400 million.
At Xerox Corporation from 1969 to 1978, he gained significant managerial experience in product development, marketing and sales.
Mr. Winston's education includes a Bachelor of Science in Physics and Mathematics, City University of New York; Master of Science, Rutgers University; and, Master of Business Administration, University of Southern California.
Mr. Winston is an accomplished commercial pilot with over 6,000 hours flight time.