OVERVIEW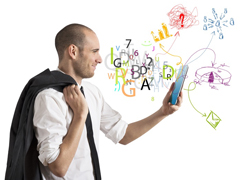 OIKOS Software products are platforms of analytical solutions that support critical, strategic, and logistical efforts in the financial, tax, and accounting disciplines. The platform introduces commonly used analysis', with revolutionary approaches in calculation and automation, on a SaaS-based platform.

Migrating away from legacy spreadsheet based analytics is critical for businesses to foster productive environments. Leveraging a SaaS-based solution further enables mobility, security, and visibility to analytics that have been historically black-boxed.

OIKOS Software is a revolutionary, hyper-analytical approach to traditional static-based modeling. The cost-effective SaaS-based approach enables efficient and timely rollout and updates, no capital requirements, turn on/turn off subscription ability, multi-user capability and real time analytics (not batch processed).
Introducing The Colors of OIKOS Software

OIKOS Software's Financial Treasury platform

encompasses

the Cash Conversion Cycle (CCC) applications; OIKOS Delos, OIKOS Theta, OIKOS Sigma.
OIKOS Software's Financial Accounting platform encompasses Forecast & Planning applications; OIKOS Beta, OIKOS Delta, OIKOS Gamma.
OIKOS Software's Financial Tax platform encompasses tracking and measurement of Uncertain tax position applications; OIKOS Alpha, OIKOS Omega.
Want to learn more about OIKOS Software? Contact sales@oikossoftware.com to reach one of our representatives.